Lunch at Ray's
Ray's Delicatessen and Tavern
in Sonoma County was opened by Ray and Rose Colaizzi in 1947. Converted from a Buick dealership and garage, this combination market and deli has become a Sonoma County favorite. Their sandwich menu is extensive, including over 25 different options, all made from scratch with local ingredients.
Patrons love Ray's soulful atmosphere and eclectic mix of customers. Try a classic Reuben or switch things up with a
Keokuk sandwich
: a delicious combination of turkey, bacon, roasted red pepper, provolone, and pepper jack, sun-dried tomato, pepperoncini, basil, a hint of cayenne, pesto mayo, and spinach—all served on a Toasted Ray Roll. They also serve beer and wine and host live music and open mic nights.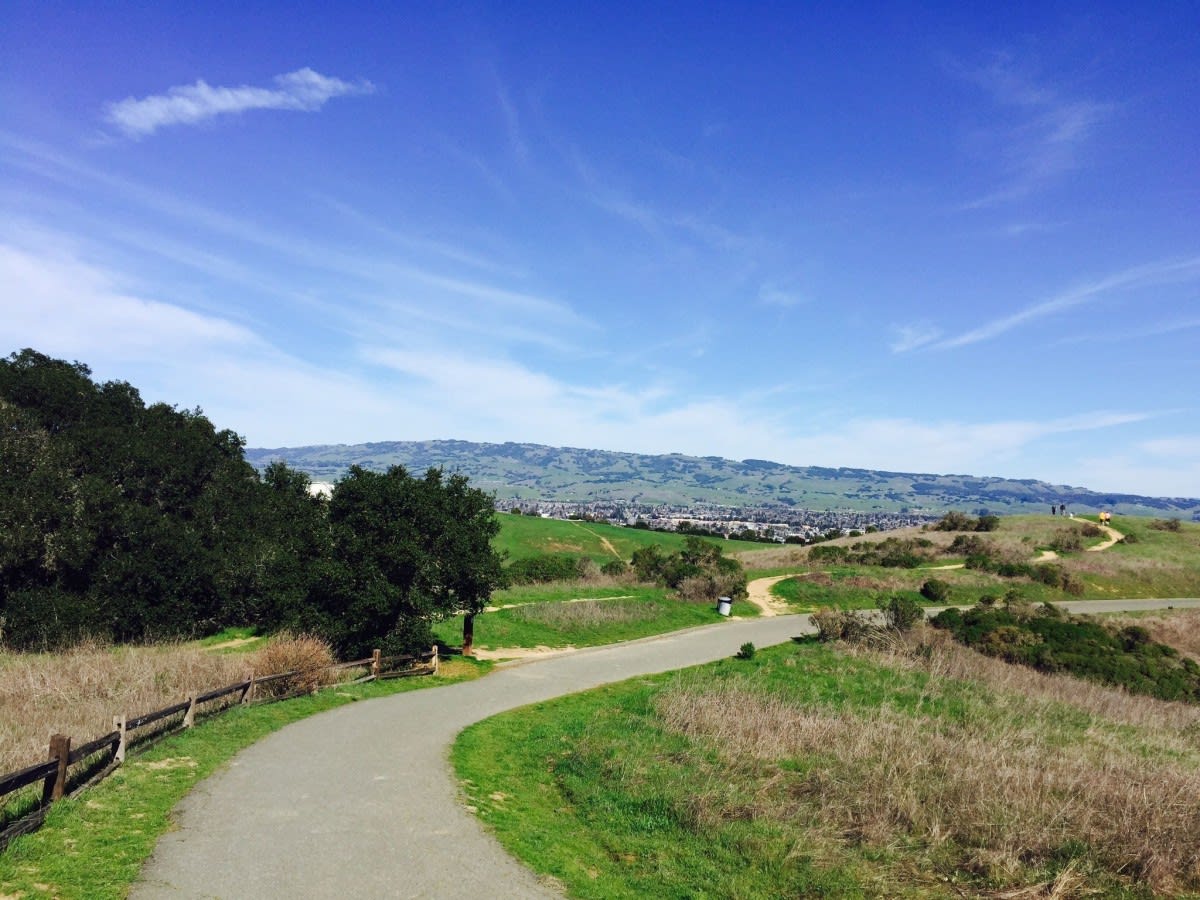 Hike Helen Putnam Regional Park
With eight well-marked trails with panoramic views, Helen Putnam Regional Park in Petaluma is a Sonoma gem. The trails at this Sonoma County park range from beginner-level strolls to strenuous hikes, and each is ideal for biking, walking, or horseback riding. The looped trail system includes both paved and unpaved routes, with picnic tables and drinking fountains sprinkled throughout. The park also has a playground and a gazebo.
With its stunning views, Helen Putnam Park makes for a great morning of hiking followed by a packed lunch at one of their picnic tables. Helen Putnam Regional Park is dog-friendly, so feel free to bring your four-legged companion along.
In addition to picturesque trails, the park offers
events each month
. In the past, event lineups have included nature photography sessions, bird watching, and special programs for kids and canines. It's worth a day trip to Sonoma County just to see what Helen Putnam Regional Park has to offer.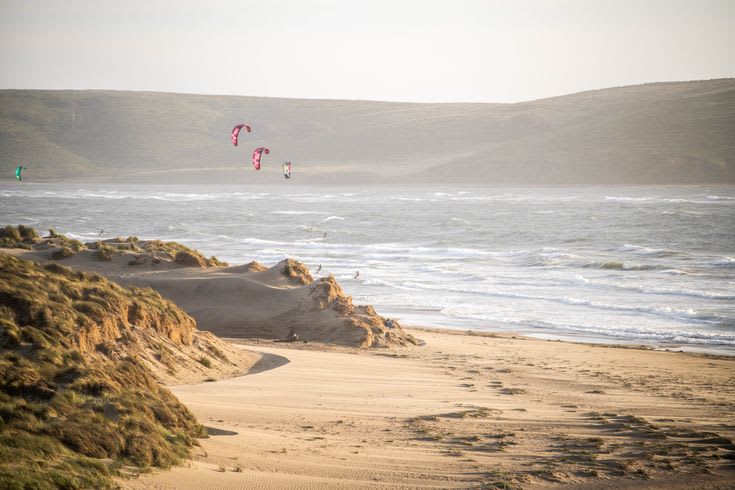 Dillon Beach
Just a few miles south of Sonoma in Marin County is Dillon Beach. Dillon Beach is dog-friendly and a hub for local surfers. It boasts one of the few remaining private beaches in California ($10 parking/entry fee if you don't stay at the resort) and is home to a tame undertow, making Bodega Bay a popular spot for surfers and swimmers.
The beach is privately owned by
Dillon Beach Resort
, a 55-acre beachfront property home to the famous Dillon Beach Coastal Kitchen. The restaurant offers a seasonal
menu
that has everything from a peach, bacon, and mozzarella sandwich to a classic bowl of clam chowder. The Kitchen recently came under new management, with Mike Goebel spearheading a decor facelift and bringing in local and organic ingredients for their new-and-improved menu.
Dillon Beach is the perfect spot for a short "daycation'' or overnight getaway. You can reserve a cozy cottage or cabin (which are also dog-friendly) at the resort and spend the day enjoying the beach, dining at the Coastal Kitchen, and shopping at the
General Store and Surf Shop
.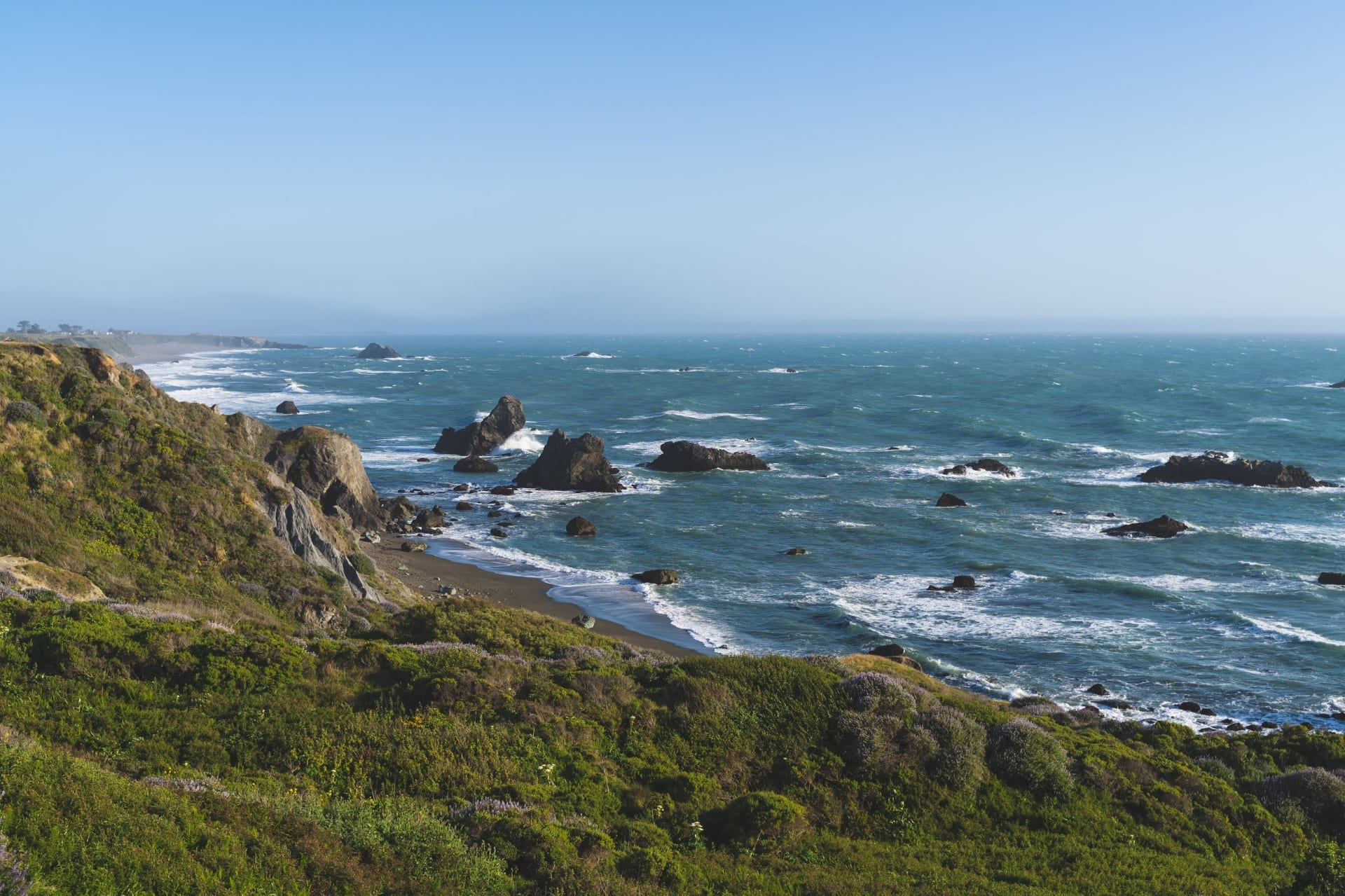 Explore the Tide Pools
California's Highway One is a road tripper's dream, and stopping to explore the
tide pools
on the beach will make the day even better.
The tide pools at the Sonoma Coast State Park make for a fun and adventurous day trip. Roll down your car windows and drive along Highway One, keeping your eyes peeled for large boulders and secluded coves. The pools are found at the bases of steep cliffs, so be careful when walking from your car to the sand. Comb the beach for anemones, mussels, and sculpins, and don't forget to look for treasures washed up along the shore.
Exploring the tide pools during low tide is your best bet. Check out
NOAA's handy Tide Prediction
chart before you go to find the best time of day. A favorite starting point for amateur marine life explorers is the
Bodega Bay trailhead
and take a small garbage bag along with you to help keep the beaches clean!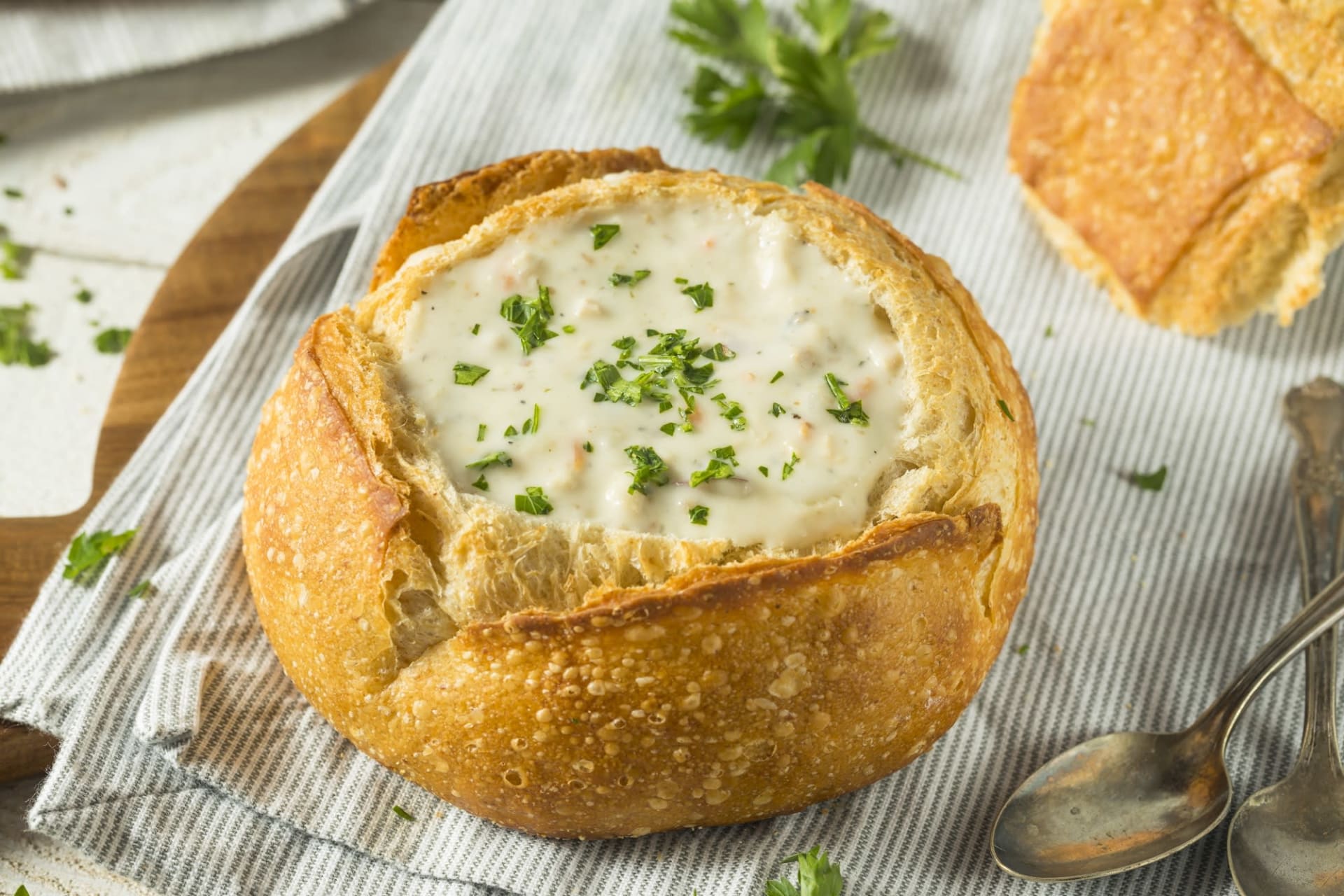 Try the Coastal Clam Chowder Trail
Sonoma and Marin Counties are known for their
world-class clam chowder
. It's so popular that dozens of restaurants along the West Coast pride themselves on creating "the best" clam chowder, and there's
an annual competition
in Bodega Bay.
To get the full experience of the Clam Chowder Trail, it's best to begin in Marin County at Valley Ford, travel through Bodega Bay, and end in Jenner by the Sea. Here is a shortlist of excellent places for the Ultimate Clam Chowder Taste Test:
Every year, Bodega Bay hosts an all-day tasting event, complete with a competition among dozens of participating restaurants. If you're feeling really adventurous, mark your calendar for the
"Bodega Bay Chowder Day"
in January 2022.
Clam Chowder is more than a soup in Sonoma County: it's a hearty tradition that locals and tourists embrace. A daycation in Sonoma wouldn't be complete without a warm bowl of chowder.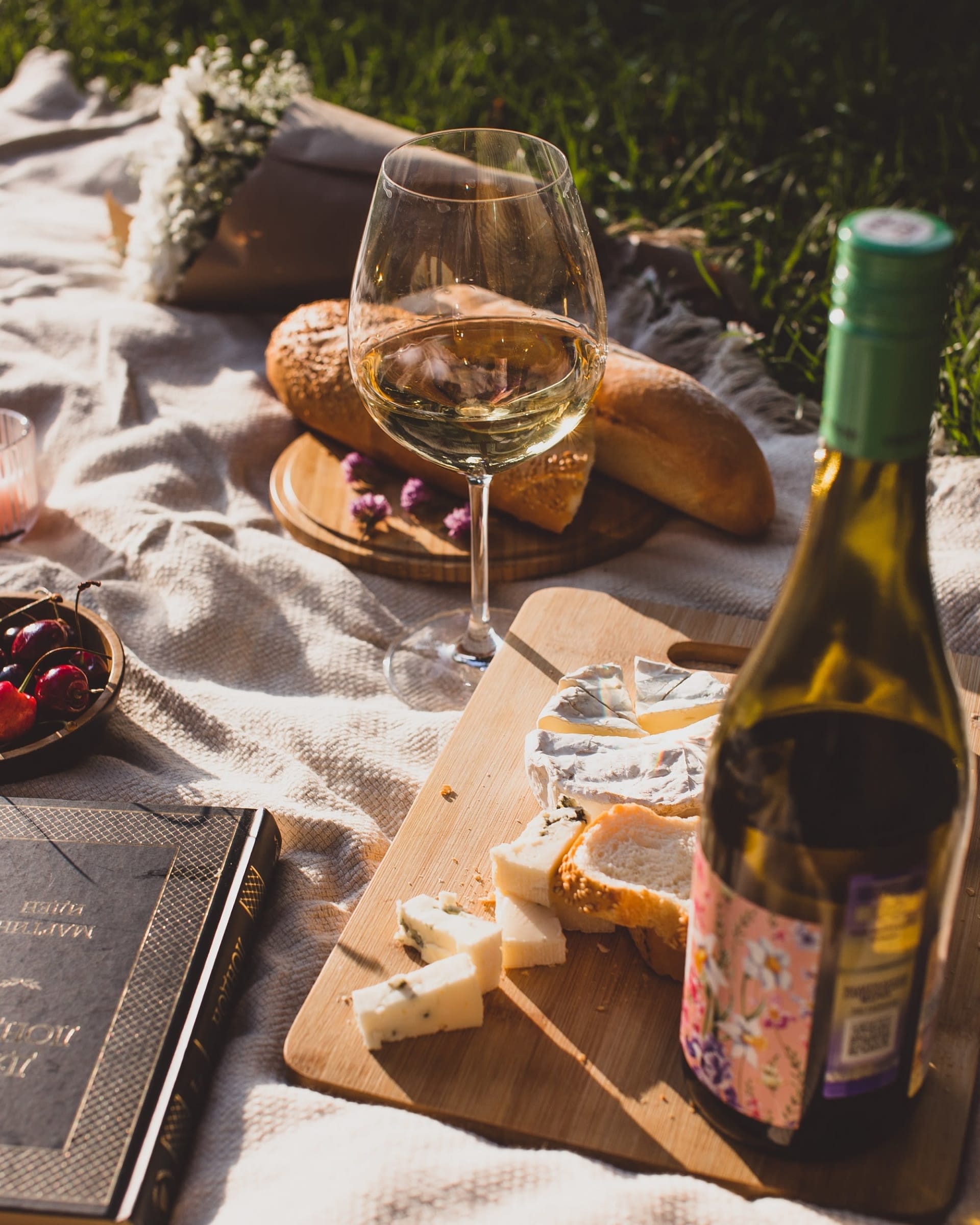 Picnic on the Plaza
Sonoma's historic downtown Plaza
is another great spot for a day trip or weekend getaway. The Plaza is over a mile long with shops, restaurants, wine tasting rooms, and
historic landmarks
. The Plaza is also home to preserved historic architecture, like the
San Francisco Solano Mission
. There is a vast, open lawn complete with playgrounds and picnic tables, making this an ideal spot for a family picnic. The Plaza hosts concerts, art galleries, author events, and farmer's markets, making it a cultural hub for Sonoma County throughout the year.
In 2018, Budget Travel named Sonoma as their #2
"Coolest Small Town in America,"
describing Sonoma as a "theme park for adults." Spending a day at the Plaza shows off exactly why this area is deserving of such an impressive title, with its
chic wine tasting rooms
offering some of Sonoma's iconic vintages and cutting-edge restaurants blending Sonoma's history with modern bites. There are events for children and adults, and the atmosphere encourages you to slow down and explore the unique history and culture of Sonoma County.
Make sure to save room for
The Chocolate Cow
, a family-owned ice cream and candy shop operating out of the Mercado Shopping Plaza for the past 30 years. Everything from the chocolates to the Italian Gelato is hand-crafted and unique.
Sold by J + J
is a fast-growing luxury real estate group serving Sonoma and Marin Counties. Jennifer Aument and Jenny Watson both have deep roots in the area, progressive values, and an unwavering promise to their clients.
Sold by J + J
keeps their clients' best interests at heart, and takes pride in guiding the selling + home-buying experience in a seamless + modern fashion.
Contact
them today to start your Sonoma + Marin real estate journey!