Dining out with children is not always the easiest task, but it doesn't mean heading to the nearest restaurant chain for bland burgers and fries. Fortunately for Sonoma County residents, there are many family-friendly options to appease every family member. From the local pizza parlor to upscale restaurants and everything in between, you're bound to find at least one family favorite on this list.


Sam's For Play Cafe
When seeking a comforting home-style American meal, families head to Sam's For Play Cafe. Start your weekend off right with a family breakfast at Sam's, complete with savory buttermilk biscuits and gravy and fluffy pancakes. For lunch, get some veggies in with a fresh shrimp and avocado salad while your kids feast on chili dogs and cheeseburgers. While adults sip on cold domestic brews, kids delight in milkshakes. Pie a la mode, bloody marys, classic sandwiches, and more - Sam's is the perfect American family restaurant. Don't forget to stop by Monday and Thursday nights from 4-9 pm, where kids can get hamburgers, chicken tenders, and other all-American classics for free!
Bear Republic Brewing Co.
Beer enthusiasts and their families flock to Bear Republic Brewing Co. for its extensive selection of brews and delicious fares to match. Whether you stop by for lunch or dinner, you'll relish some tasty eats at this brewpub. Snag a few apps for the table, like creamy Brewers' mac & cheese, crispy garlic fries, and savory BRBC wings. Your kids will love the approachable menu filled with favorites like grilled cheese and kids pepperoni pizza. While the young ones cherish their meal, parents can dine on refined versions of traditional pub grub, like wagyu burgers and fig pizza. As far as libations go, the menu is filled with ciders, seltzers, wine, and of course, beer! If you're unsure which brew to choose, opt for the BRBC flight, including 3-ounce tasters of every ale they have on tap!
Palooza Brewery & Gastropub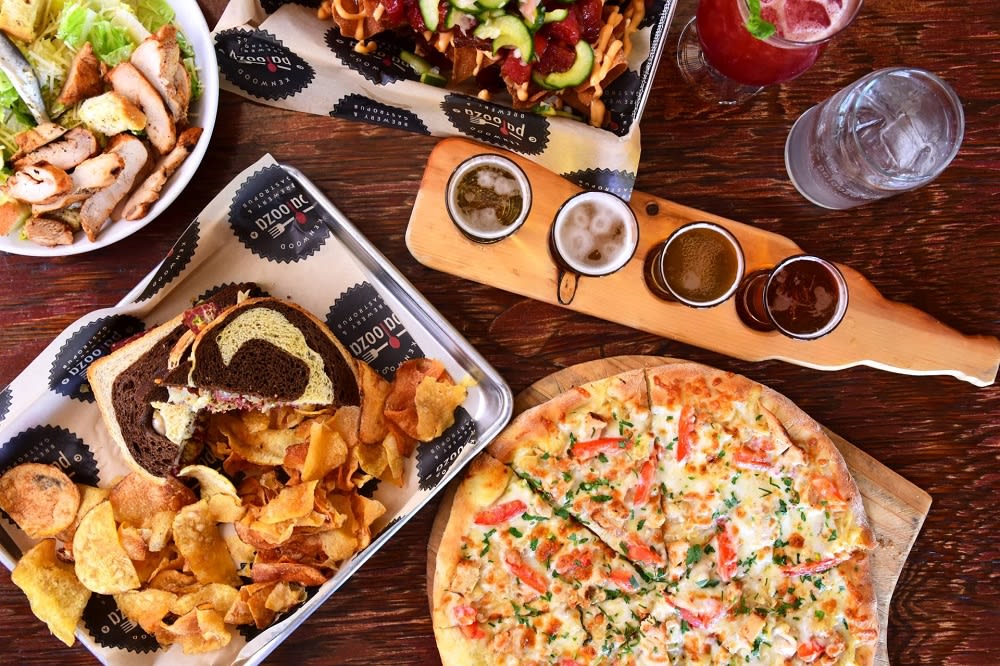 Palooza Brewery & Gastropub is a local hangout with a relaxed and comforting environment that welcomes friends, family, and even canine companions. The food is thoughtfully sourced and hand-crafted, and the beer is brewed on-site. In addition to house-brewed beer, they offer hyper-local wine and artisan cocktails prepared with local spirits. The kids' menu is straightforward, with classics like hot dogs and grilled cheese with fries. Adults can delight in a range of dishes here, from shredded kale salads to hefty smoked pastrami sandwiches. With the promise of sharing a deep dish cookie for dessert, you'll swiftly get your kids dressed and out the door for dinner at Palooza Brewery & Gastropub.
Stumptown Brewery
Stumptown Brewery in Guerneville is a cash-only spot overlooking the Russian River. It's an excellent restaurant to bring kids, with its large outdoor patio, picnic tables, and grassy field by the river perfect for kids to work off excess energy. The menu is filled with classic pub grub like hot dogs, burgers, fries, and BBQ oysters during the summer. Stop by when you're craving some hearty fare and a no-fuss spot where your kids can be themselves.
Brewsters Beer Garden
Located in the historic downtown Petaluma, Brewsters Beer Garden is much more than an inviting restaurant with an impressive drink menu. Besides its kid and dog-friendly atmosphere, perhaps the best feature of Brewsters is its dedication to making families feel welcome. The beer garden is perfect for a group outing with kids old enough to run around while the adults chat. Stop by on Thursdays to enjoy live music while you dine as your children enjoy the designated kids' area, complete with a sandpit, blocks, and musical instruments. Share some eggplant fries, poutine, smoked St. Louis ribs, and many laughs around the dinner table at Brewsters Beer Garden tonight.
Rosso Pizzeria
Rosso Pizzeria in Santa Rosa is an Italian eatery that encourages kids to "eat what's good for you, play soccer and be nice to your parents." All dishes are prepared with fresh, locally sourced, seasonal ingredients. The Tuscan wood-burning oven cranks out delectable Neopolitan-style pizza that every guest will enjoy. While parents are thrilled with the 100+ global wine collection, kids adore the ability to knead and shape their own pizza dough that is then cooked and served with homemade marinara sauce for dipping. Fabulous small plates like meatballs, pizzetta, and quatro of burrata are great to share with the whole family, while bolognese and penne will delight any famished patron. Your kids will devour scrumptious mac & cheese or spaghetti made their way. Next time your family is craving pizza and other Italian delights, head to Rosso Pizzeria.
Papas and Pollo
Head to Papas and Pollo with your kids to dine on fabulous Mexican food on the sunny back patio. Your little ones will keep busy and amused with the water fountain, playset, toy trucks, and cars. The Kid Zone! menu is filled with approachable dishes, including the toddler bowl, giving your little ones the option to choose three items from black beans, rice, yams, cheese, potatoes, and avocado. While children enjoy quesadillas and Ezra nachos, adults can build their own burritos or opt for a gourmet burrito. There are plenty of vegetarian options, surf and turf, savory prawns, and braised pork burritos, all of which can be served "naked" without a tortilla for gluten-free folks.
HopMonk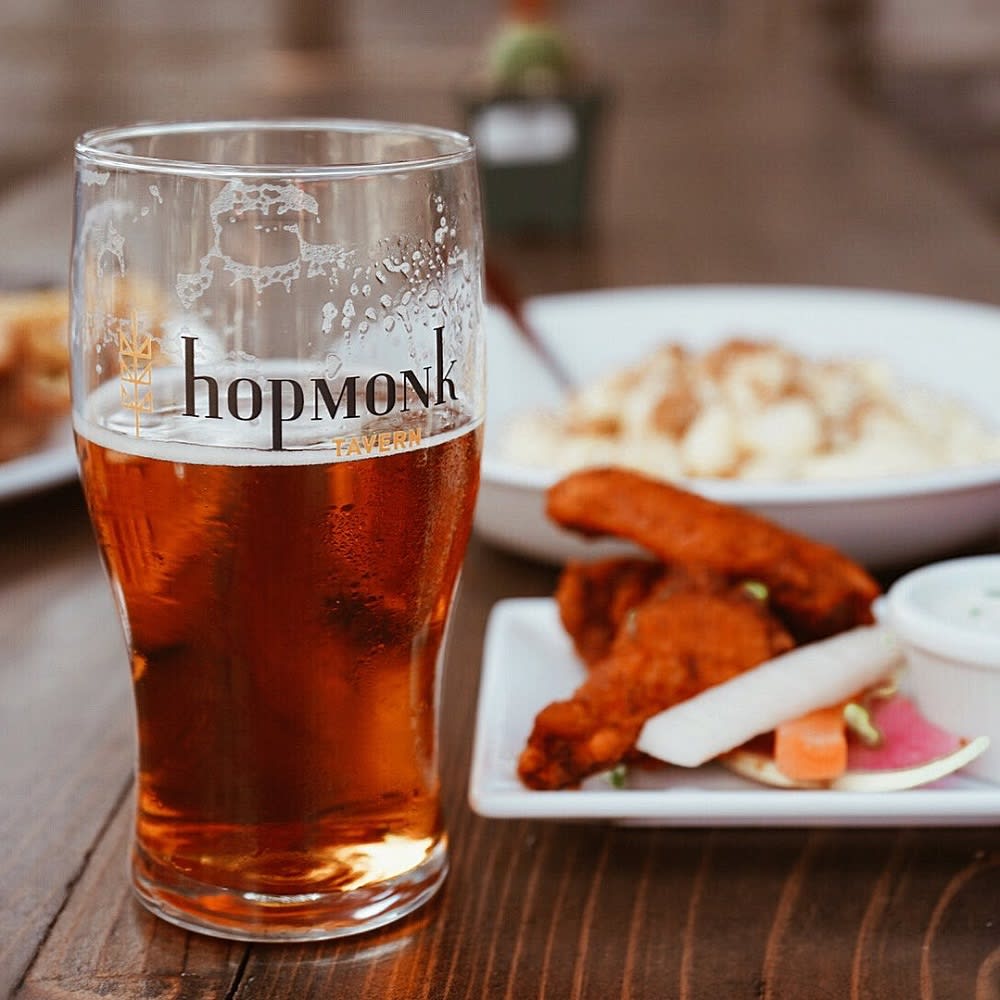 HopMonk has locations in Novato, Sebastopol, and Sonoma. The Sonoma location is just a few blocks from the historic downtown plaza and mission, offering a year-round beer garden and listening room. Mom and dad can relish ice-cold brews while the kids enjoy coloring pages and crayons. Sitting on the patio is the best option, but large booths are great to contain the little ones, too. As far as the menu, kids can savor grilled cheese and ham while adults nosh steamed mussels with fennel sausage, ahi tuna salad, and other refined bar eats.
Screamin' Mimi's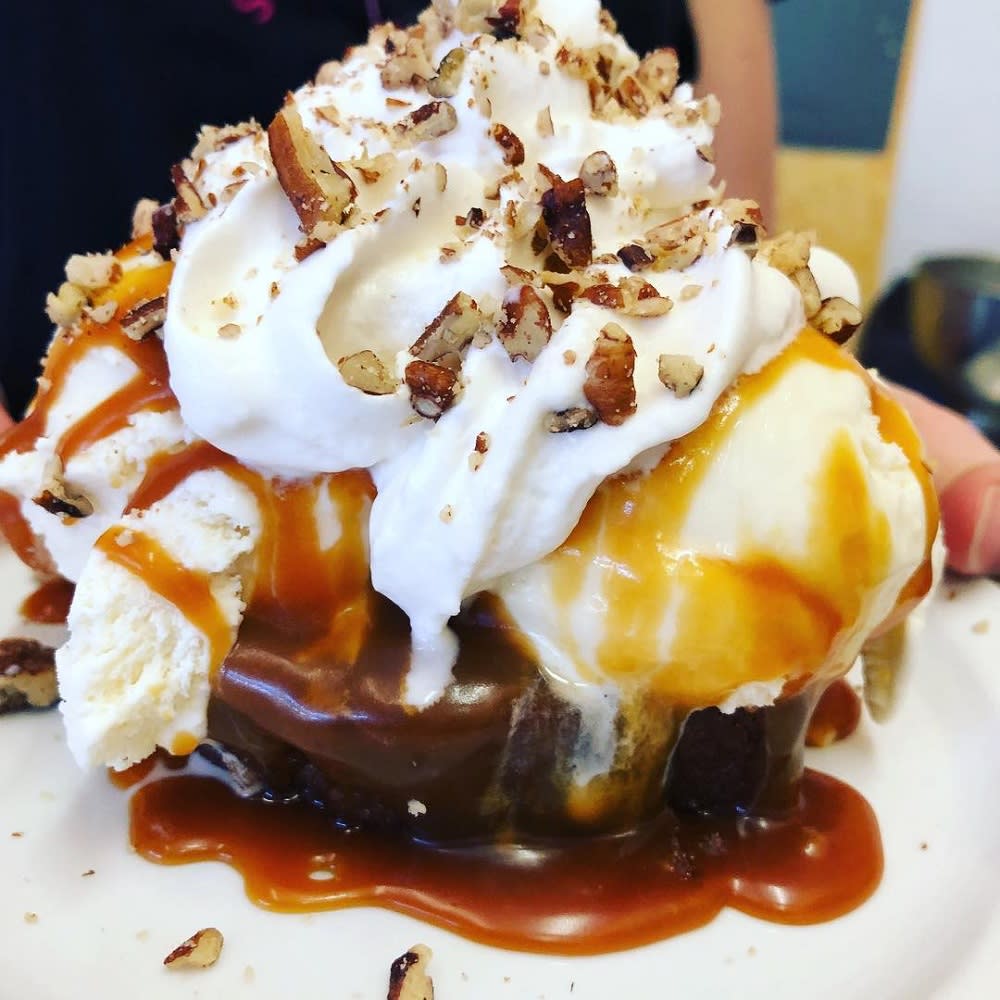 Who doesn't love ice cream? I'm sure when you make that announcement at home that the family is going to get ice cream at Screamin' Mimi's, everyone will be delighted! Screamin' Mimi's is one of the best ice cream parlors in the North Bay area, boasting two dozen ice cream and sorbet flavors. All sweet treats are made in petite five-gallon batches with natural ingredients, except the Oreos in the top-seller Mimi's Mud, a creamy espresso ice cream packed with chocolate chips and strips of housemade fudge. Snag everything from classic vanilla to raspberry ginger sorbet. No matter if you decide on an ice cream sammie, pie, or pint, everyone in your family will scream for joy when you make a trip to Screamin' Mimi's.

If you are planning to buy or sell in Sonoma or Marin County, we would love to connect with you. Contact the local + expert team at Sold By J + J today - let's make 2022 a special one, together!