The pandemic caused a national paradigm shift in how Americans view and utilize their home. No longer is it simply the place we return to after a day in the office or weekend social events. The concept of home has expanded to encompass offices, play spaces, classrooms, mental and physical health sanctuaries, and much more. Those many months spent within the confines of home called forth the "can-do spirit" for which Americans are known, and we are doing what we do best: adapt, change, and grow amid hardships.

When you visit Novato real estate for sale, it is readily apparent that design trends of 2022 are focused on creating an aesthetic of comfort, personality, and function by blending some of the best features of decades past, connections with the natural world, textures, and colors. The result reflects what we've collectively learned about the concept of "home" and how to use it better as the place we live, work, and play.
Home as a sanctuary
While the world felt as if it had turned upside down, the home became a place of solace, stability, and retreat where we could take time to process and make sense of what was happening around us. For this reason, home designs now reflect the desire for warmth and comfort, evidenced in several design changes.
Minimalism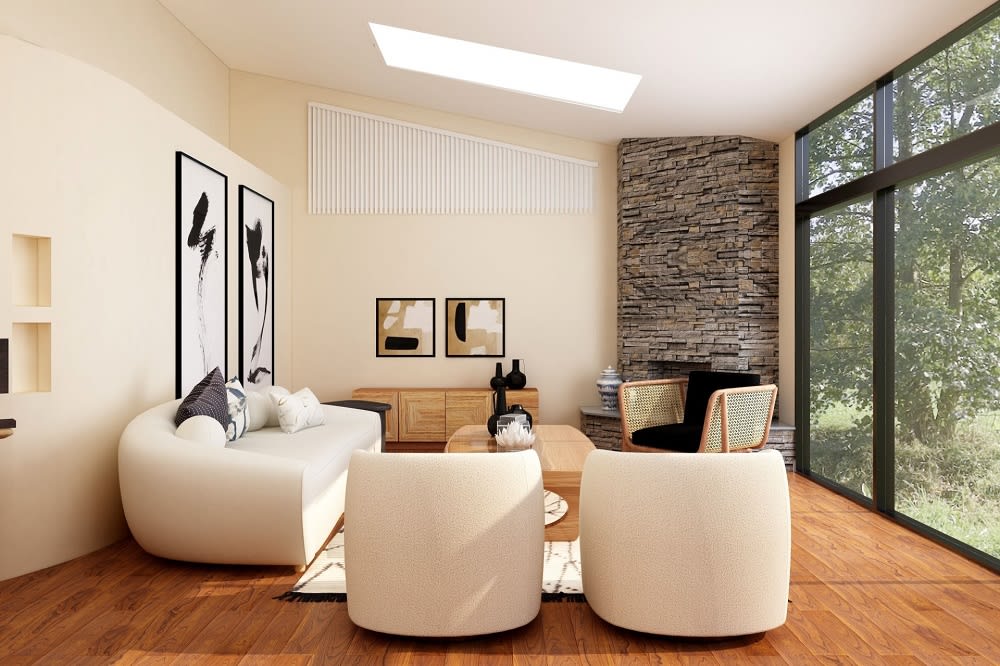 Our mental health is impacted by the things we keep around us, with physical clutter and chaos exacerbating mental stress. This has led to a rise in the popularity of the minimalist approach.
Modern minimalism
does not create the sparse and empty feel it may have evoked in the past but instead strives for simplicity, functionality, and comfort. It evaluates every furnishing and accessory in the home and asks, "Does this add value to my life?" Only the things which do may remain.
Quiet spaces
The wide, expansive feel of open-concept designs gives way to cozy niches that feel secure, intimate, and comfortable. Novato real estate for sale features more and more meditation rooms, personal home libraries, and thoughtfully utilized alcoves for private relaxation and
mental health activities
such as mindfulness, journaling, or yoga.
Shapes and textures
Rich and luxurious materials like velvet or leather add depth and warmth to living spaces. Boxy, linear furniture is giving way to curvy, sensual furniture pieces. Even the walls are taking on a different look and feel as people choose Venetian plaster to texturize walls or patterned wallpaper to bring whimsy and color into the space. On the floor, rugs feature geometric designs or rounded shapes. Stiff formality and rigidity are unwelcome when the design aims to invite people to relax in this space.
Home as the place we live
For a long time, it was by necessity that we remained at home. Now, people are learning that we truly enjoy life within our houses. Living spaces are being redesigned and repurposed for maximum quality of life in the comfort of our own homes.
Libraries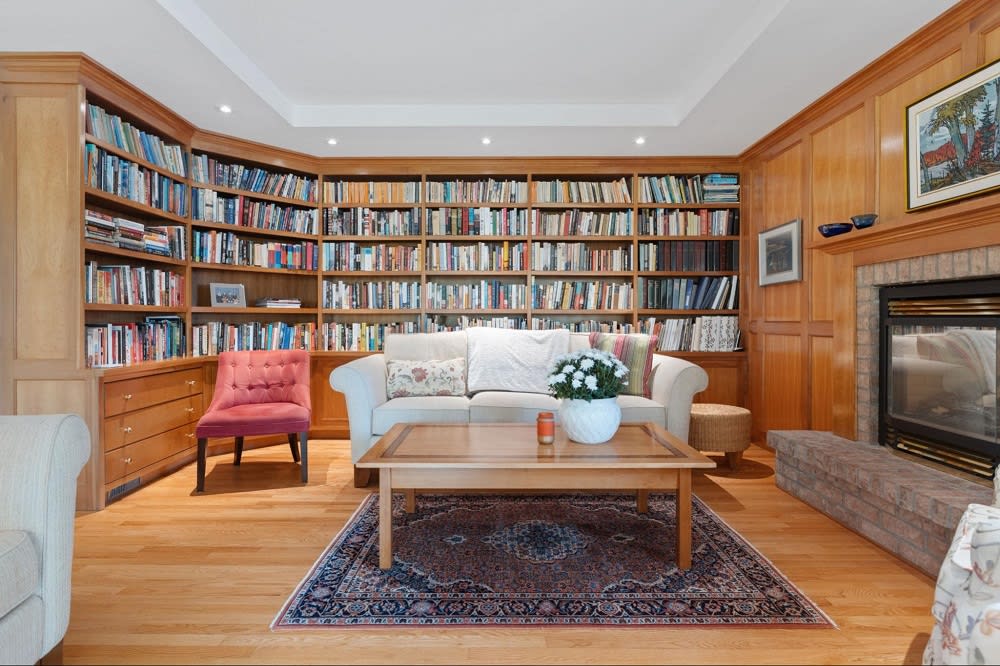 In an era when most of us spend substantial parts of our days on electronic devices, the simplicity and aesthetic of holding a book in hand while reading transports us to different times and places. Built-in bookcases, overstuffed chairs, and reading lamps complete the space.
Homework rooms/ kid offices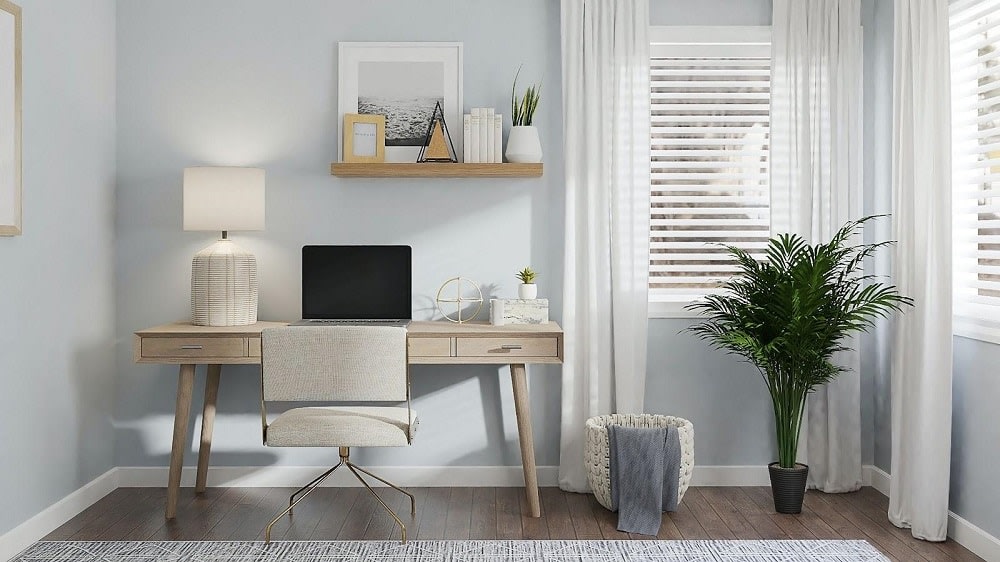 Children were significantly affected by the sudden transition to schooling at home. Some continue to embrace learning at home, and others want to be prepared to return to school buildings. Families are looking to continue having well-appointed study spaces for their children. These are places to do homework, search online, work, charge devices, use smartboards, and more. As the children grow, these spaces can be readily transitioned into adult offices.
Entertainment spaces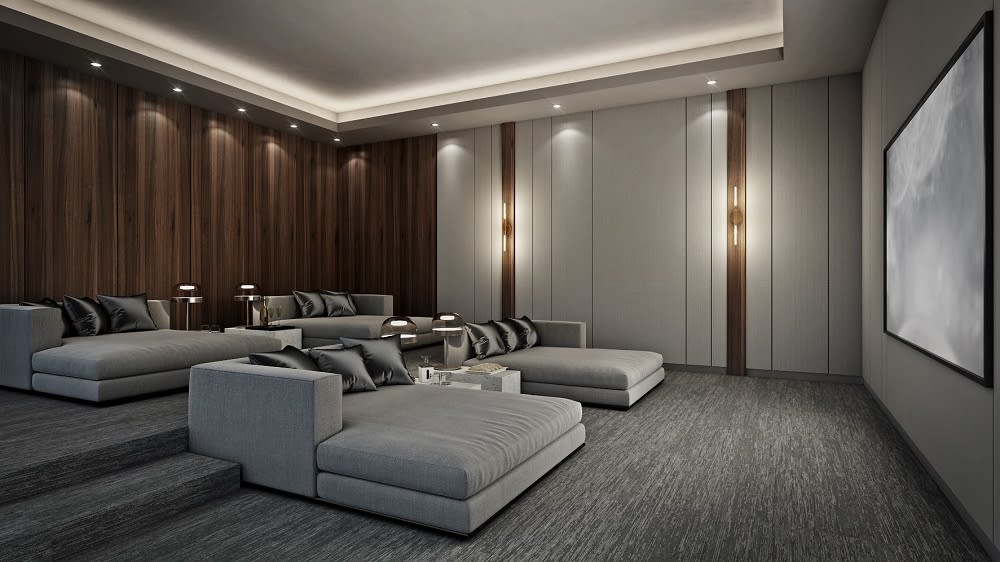 Photo courtesy of Shutterstock

We have become very creative when it comes to entertaining ourselves at home. Media rooms feature sophisticated theater seating, sound systems, and large screens and projectors. Game rooms may include billiard tables, vintage video games, and much more. The bottom floor of many homes, which were once multi-purpose storage or kids-only hang-out space, are now being given full design attention to create recreational space for all ages. Second kitchens with gathering areas and home gyms are popular uses of basement space.
Bringing the outside in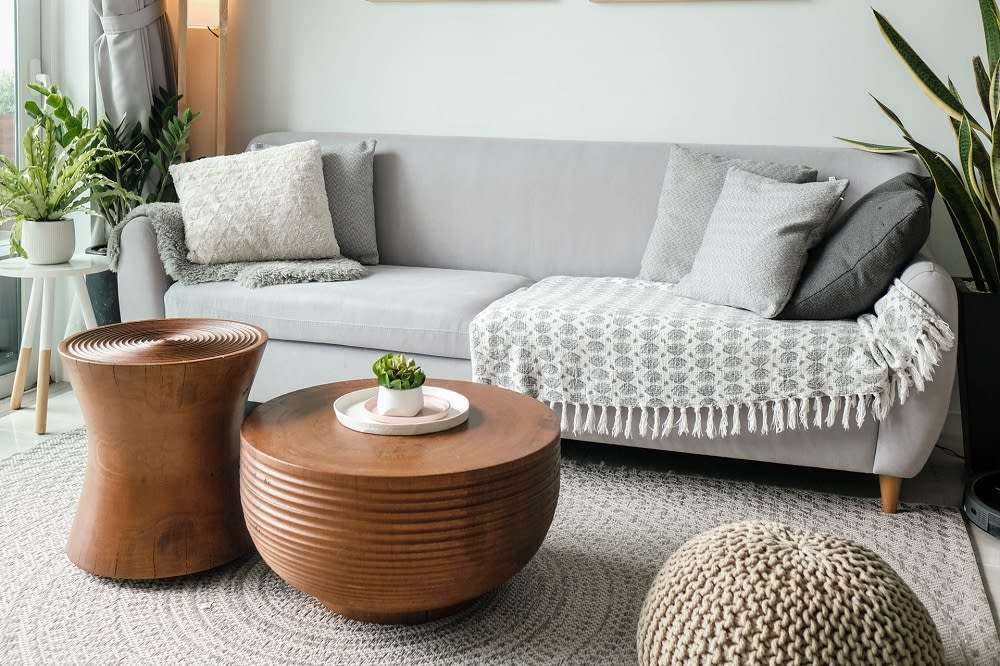 We now have a heightened awareness of the power of nature to soothe our minds and souls. The new appreciation of
natural elements
has led to their incorporation into every room of the house. Stone is used in backsplashes, shower walls, countertops, and patio floors. Potted plants of every shape and size are replacing knick-knacks throughout the house. Natural textiles such as jute, seagrass, or wool cover floors. Various woods are being incorporated into furniture design, including teak and bamboo. Maximize natural light by removing heavy drapes.
Home as a reflection of us
If the design trends feel eclectic and nebulous, perhaps this is intended. Instead of promoting a single look as "in," houses reflect the personalities and needs of those who call them home.
Decor reflects interests
What delights your family? Travel? The arts? Gardening? Specific colors or patterns? Let your lifestyle be reflected in your home. No, we're not talking about a single thematic room (too overwhelming). Instead, choose elements that betoken your interests and experiences and incorporate them into your home.
Unique art
As you tour Novato real estate for sale, observe the variety of art themes and styles on display. Gone are the days of stiff, formal portraits or paintings of the English countryside. Instead, diverse artists and cultural works from every corner of the globe are celebrated. A unique fascination with up-and-coming local artists allows new talents to gain exposure and shine. At last, art is being used in design as it was created: evocative, intriguing, and visually stimulating on a personal level.
Colors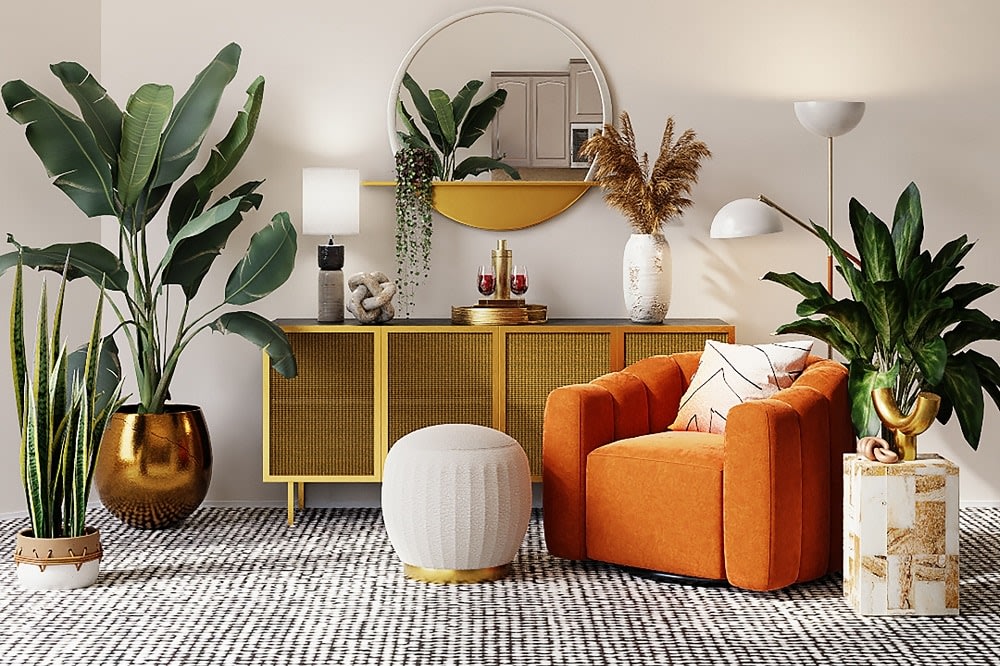 Crisp, stark whites that were popular recently have been rejected for their cold and impersonal feel. Instead, warmer colors in an array of hues are making a comeback. Some designers celebrate the return of mustard yellows, sage greens, and shades of brown. Others recommend mauves, blues, and other shades of green. While there seems to be a slight disagreement on the favorite color palette, the overall objective is the same. Bring warmth into living spaces. In some Novato real estate for sale, you may observe a monochromatic approach that utilizes a single color on both walls and ceiling for a unified effect.
Are you looking for a home like this?
Perhaps you are considering relocation to a home that promotes greater health for your mind, body, and spirit. A fresh start in a thoughtfully designed space can allow you to maximize the lifestyle you seek post-pandemic. Get in touch with the real estate experts at
Sold by JJ
, and let them help you find the perfect Novato real estate for sale to suit your family's unique interests and needs.
*Header photo courtesy of Shutterstock