Sonoma and Marin Counties are located at the southern edge of Northern California and offer a wide selection of state and regional parks. If you're an avid hiker, investing in Novato real estate will put you right in the heart of miles of trails that range from beginner level to advanced. From waterfalls to botanical gardens, Sonoma and Marin are a nature enthusiast's dream.
Best hikes in Sonoma and Marin
Sugarloaf Ridge State Park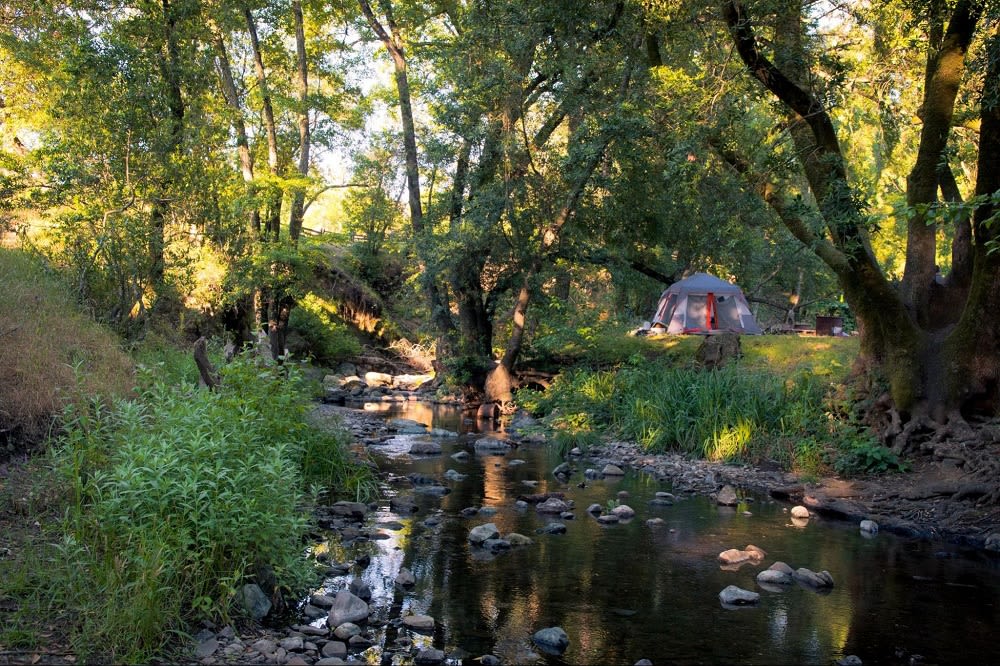 Located just under an hour northeast of Novato,
Sugarloaf Ridge State Park
offers 25 miles of winding trails in Kenwood. Hike through lush forests that neighbor the Sonoma River. Climb to heights at more than 2,500 feet of elevation on Bald Mountain for a stunning view of the Sierras and San Francisco Bay.
The Creekside and Meadow-Hillside trails are more suitable for leisure hikes with the family, while the Bald Mountain and Goodspeed trails are best for avid, experienced hikers. If you're a trail enthusiast looking into Novato real estate, know that Sugarloaf Ridge is open each day from 6 AM to 8 PM. They offer $8 parking and accessibility hikes for those with additional needs.

Hood Mountain Regional Park
Neighboring Sugarloaf Ridge, you'll find Hood Mountain Regional Park. This 2,000-acre park is well suited for experienced hikers, as well as bikers and horseback riders, offering just under 20 miles of trails. The landscape is considered rocky and challenging, so hikers are encouraged to prepare well, bring a friend, and allow for ample time to complete their treks.

For a more challenging excursion, try the newly opened Lawson Trail, which provides views of Sonoma Valley, Napa, and the North Bay. For an easier hike, choose the trail that connects Los Alamos Road to Santa Rosa Creek. Open from 7 AM to sunset, Hood Mountain offers $7 parking and allows dogs on leash.

Taylor Mountain Regional Park
Located south of Santa Rosa and east of Highway 101, Taylor Mountain is a 1,100-acre regional park with seven miles of trails. Those who reside in Novato luxury homes will find Taylor Mountain only a quick 35-minute drive away. In addition to hiking, enjoy biking, birdwatching, disc golf, horseback riding, and picnic areas. With plans to expand to up to 17 miles of trails, the park currently has several trailheads to choose from.

The Sky Lupine Trail will take you up from Kawana Terrace toward the peak of Taylor Mountain, providing beautiful views of Santa Rosa. The Western Trail is more strenuous, taking you more slowly toward the top of the mountain and joining with other trails that curve around the park. Finally, for a more relaxed option, the Todd Creek Trail is .7-miles of easy forest hiking. Dogs are allowed on leash and parking is $7. Taylor Mountain Regional Park is open from 7 AM until sunset.

Sonoma Valley Regional Park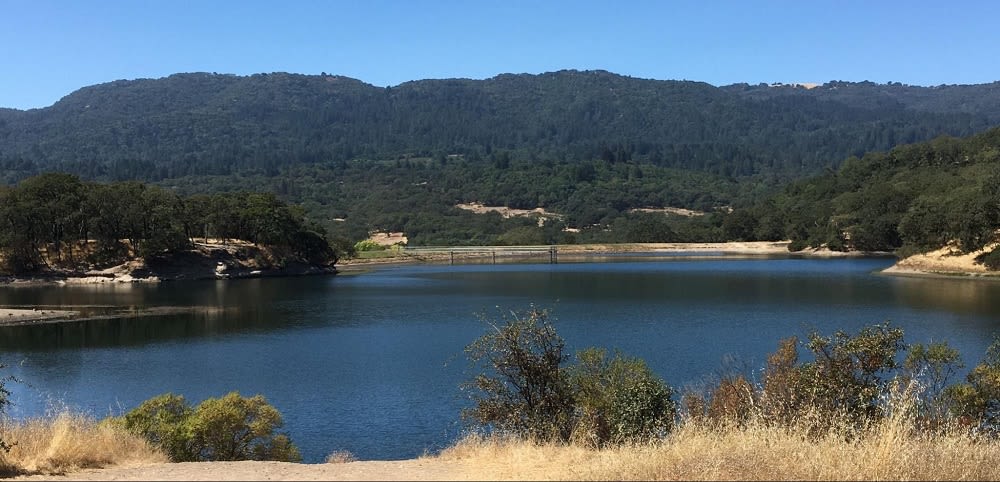 Rounding out the best hikes in Sonoma County is
Sonoma Valley Regional Park
, south of the Sonoma Botanical Garden. Another Glen Ellen treasure, this 202-acre beauty offers multiple hiking trails as well as spots to pull out the picnic basket or barbecue. For an accessible hike, try the paved Valley of the Moon Trail, which extends 1.2 miles. For views of the Mayacamas, take the Cougar Trail, a 1.5-mile trek. Sonoma Valley Regional is open 8 AM to sunset, allows leashed dogs, and offers $7 parking or free parking for members.

Ring Mountain Preserve
A quick 25-minute drive south of Novato,
Ring Mountain Preserve
is the place to go for views of the San Francisco Bay, San Quentin, and the entirety of Marin County. A favorite of geologists, garnet crystals and serpentine are just two of the many rocks and minerals you may encounter on your hike. For nature lovers, the Phyllis Ellman Loop offers 1.75 miles of woodlands and wildflowers. Bring your dog on a leash or take your mountain bike. Horseback riding is also available.

Mount Burdell Preserve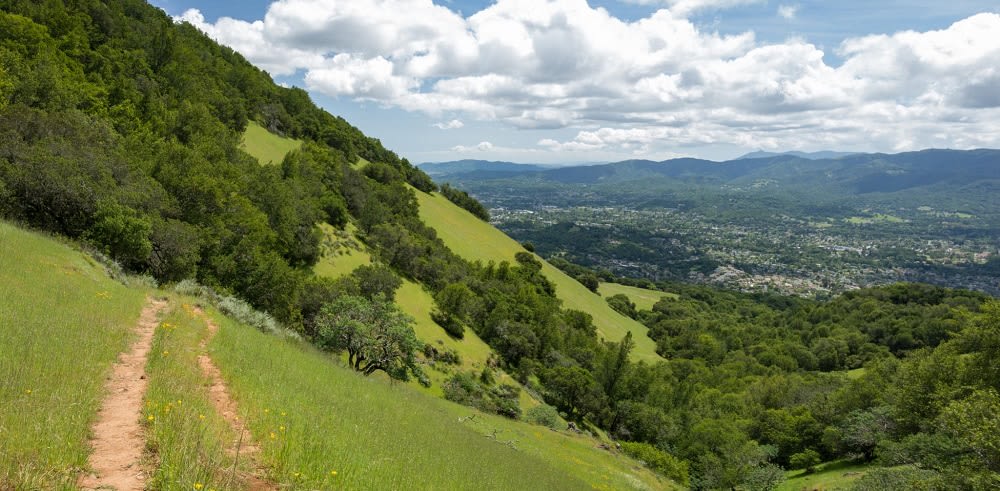 Mount Burdell Preserve is celebrated as the
largest open space preserve
in Marin County. The best part is, if you're shopping for Novato real estate, Mount Burdell Preserve is only a seven-minute drive from downtown. Rangers suggest taking the Eagle Rim Trail for views of the Bay and Big Rock Ridge. The preserve also offers historical trails through old quarry roads and cattle fields. Experienced hikers should try the Old Quarry Trail, which is considered Mount Burdell's most challenging. The best times to visit Mount Burdell Preserve are during the spring and summer months when rare and colorful plants like buttercups and mule's ears are more prominent.

Olompali State Historic Park
Just north of Mount Burdell, off Highway 101, Olompali State Historic Park is a six-minute drive from Downtown Novato. With just under three miles of trail loops, Olompali is a great option for beginner to intermediate hikers who are looking for a quick afternoon walk or a light workout after breakfast. Open from 9 AM to 5 PM, you can park for $8 and explore the beautiful wildflowers and views of the Petaluma River on your ascent. Neither dogs nor bikes are allowed on the trails, but picnic areas are provided. For advanced hikers, a 9-mile trail climbs to the peak of Mount Burdell.

Rush Creek Preserve
Rush Creek Preserve is a four-minute drive from Downtown Novato that spans more than 520 acres. Take in views of the wetlands and marshes, the Petaluma River, and Sonoma County. The 3.8-mile Levee Trail is a popular choice for intermediate hikers, or choose the easier 6.8-mile Brutal Rush Creek Bahia Trail. Dogs, bikes, and horses are permitted on certain trails, and the preserve is open 24 hours.

King Mountain Preserve
If you've been looking at Novato luxury homes, keep in mind that the
King Mountain Loop Trail
is only 30-minutes south. It's a 108-acre preserve that overlooks Larkspur. Rangers suggest Citron Fire Road for the best views, while Ladybug Trail will connect you to the neighboring Baltimore Canyon Preserve to access a 30-foot waterfall. Visit during the spring to see the California poppies blooming and visit downtown Larkspur to grab a meal after your hike. Dogs are welcome on leash and by voice command in certain areas, and the park is open 24 hours.

Helen Putnam Hike in Petaluma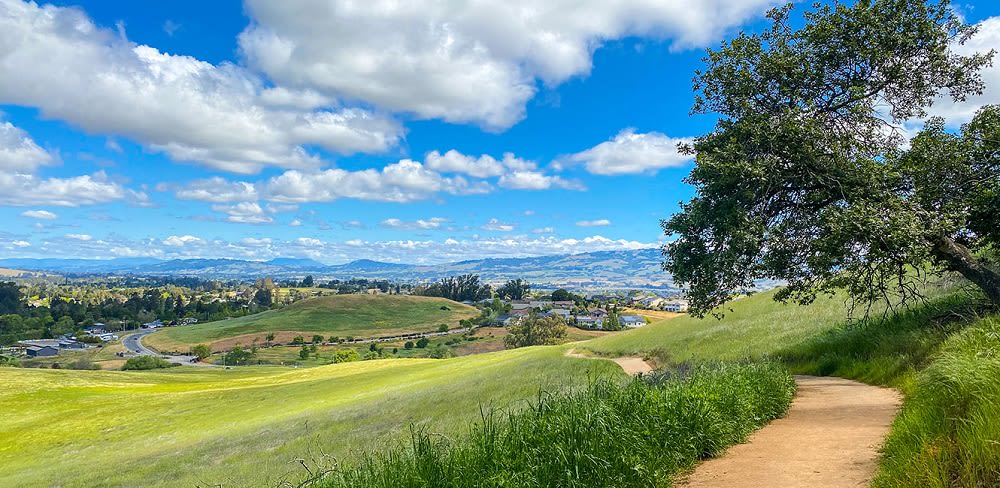 Located just southwest of the Chileno Valley,
Helen Putnam Regional Park
offers over six miles of stunning trailspace to explore. This well-loved park features multiple terrains with panoramic views of the city and Sonoma County. If you're up for fishing before or after your hike, these trails link to a large pond with a playground and picnic area nearby — it's one of the best family-friendly hikes around!
Explorers can access the park via two trailheads: Chileno Valley Trailhead off Chileno Road or the Windsor Drive Trailhead on Windsor Drive. Trail routes are a mix of gravel and paved winding pathways with some of the best views along the Panorama Trail via the Chileno Valley Trailhead. Pack a picnic lunch, grab the kids, and head out to Helen Putnam Regional Park for a beautiful stroll through the dense woodlands of Sonoma County. Dogs are welcome on-leash and the trails are open from 7 AM to sunset.
Looking for Novata real estate for sale?
Novato real estate keeps you close to some of the best hiking trails in Sonoma and Marin Counties. If you're planning on purchasing a home in a location that keeps you connected to nature, look no further. Start the search today by contacting
Sold by J + J
.

*Header image courtesy of Sonoma County Tourism